Better care for You and Your loveD ones
Live-in care services for people with different care needs
We care for our clients as if they are our own family! Full range of live-in care services specially created to meet Your and Your loved ones' needs
Live-in Care
Professional support in your own home

7/24 care
Quick solution for the short term care. Support is always at hand

Elderly care
Dedicated one-to-one care and assistance
Operations during the Coronavirus outbreak

We make best efforts to ensure that all our customers and carers remain as safe as possible during the ongoing Covid-19 outbreak. We are there to offer continuous live-in care services, our help and support despite of the difficulties we are all facing.
It is truly wonderful to come across such a caring, professional company. I oversee the care of an elderly lady and I can not recommend Kristina and her carers highly enough…
I have used their services for family members and found then tentative professional and extremely caring. I would definitely recommend and will continue to use their services….
Compassionate, experienced and skilled carers are providing excellent care and support for my Grandmother. Being supported by Handling Hands has given our family much needed reassurance…
By choosing the live-in care for a sick, disabled or old person you choose living at home –  in a cosy and familiar surroundings – as the main priority. 
Sue loves taking care of  her beloved puppy. They enjoy each other's company and share happy moments together.
There is no better way to relax than having a cup of tea with a good friend in your own home.
PREFERED TO GET OLD IN THEIR OWN HOME
Moving into a care home can be really difficult emotionally for a person who's moving as his living environment will change, he will have to develop new habits, give-up social contacts etc. It is also often guilt-ridden time for the family moving their love one away from home.


Live-in care helps to avoid any inconvenience. You or your loved one can live the usual life: eat favourite food, keep a pet, invite friends over. Choosing home care means that person is avoiding stress and new social situations which could be difficult to cope with.
ACCORDING TO CUSTOMERS THEY SAVE MONEY BY CHOOSING LIVE-IN CARE SERVICES
You can save money. The carer who lives together around-the-clock can take continuous care of the old or sick person, so there will be no need to take additional care of the nursed person in unexpected situations.
Handling Hands for You live-in care services are flexible and tailored to unique individual needs. This is why we are not offering live-in care packages prepared in advance, but rather discuss the level of assistance and the price individually during the free-of-charge assessment instead. The price of the plan for one live-in care recipient starts from £ 795 per week. Please contact us for more information.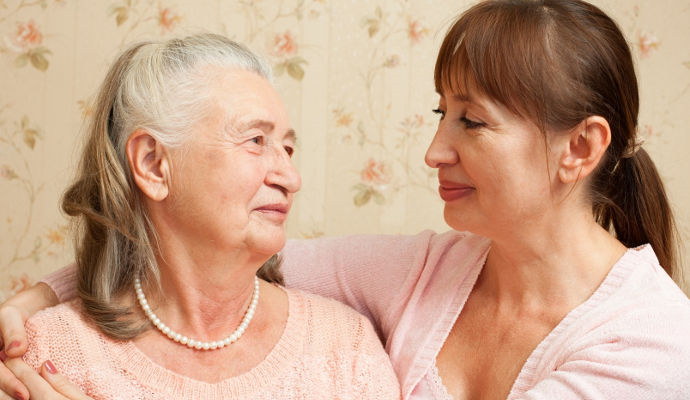 Why to choose live-in carer?
ARRANGING YOUR LIVE-IN CARE
Start your journey today with Handling Hands For You! Get Free expert consultation. 
You will discuss your or your loved one's needs with our live-in care expert who will help you to decide if live-in care is right for you.
STEP 2 LIVE-IN CARE ASSESSMENT
A live-in care assessment will be scheduled to give you an opportunity to discuss any questions.
STEP 3 CREATE YOUR TAILORED CARE PLAN
Next, our team will create a personalised care plan based on data we collect from you, your family.
STEP 4
CHOOSE THE SUITABLE DATE
Once you are happy with your choice of carer we will then arrange a suitable starting date.
I cannot praise the staff and management enough for the loving and professional care provided to my Father. Having used other providers in the past it was such a relief to have found a Handling Hands For You company that provides such a full service with care and attention to detail, within the first day things became organised including liaison with the local services (Doctors, Nurses, etc). All I can say is "Thank You" for such a high level of professional and caring service, I knew immediately my Father was in very good hands.
During the period the carers of this company worked with me, they were always caring and attentive. They could be relied upon to take the most appropriate action in any situation and had the full trust, not only of me, but of the medical professionals they interfaced with.
I am very happy with a carer Christine who gave my mother excellent care at home in her final days. Christine was able to run the household for my mother, including all domestic shopping and cleaning. She is also a very capable cook, and my mother was able to enjoy her food to the end. Mostly, though, Christine is a thoroughly professional carer. She is qualified for all the aspects of late life care, both body hygiene and medical requirements. And Christine is able to do these very personal services in a considerate and kind manner that allows the recipient to retain their dignity. My mother was not a normally a tactile person, but she so appreciated Christine that she hugged her. This showed true appreciation. Appreciation that I also felt for Christine. I am very happy to recommend the services of Handling Hands For You LTD.
LIVE-IN CARE WITH HANDLING HANDS FOR YOU
Handling Hands for You is an organization which was created by live-in care enthusiasts! The story started when three intergenerational friends combined their vision to provide a better care for You, Your loved Ones and Carers. 
Passion and Caring nature is the most important value! – Kristina, Managing Director
Tania is working as a carer for more than 20 years, but she is still enjoying every single day of her work. – Tania, Live-in Care Specialist
The best carers are not necessarily those who have years of experience and plenty of certificates. We do our best to select genuinely caring, warm, positive and empathetic people who would care for our clients as if they are their own family. – Egle, Human Resources Manager
We believe that better care comes from organization values. This is the reason why we have created a holistic care model with the main purpose to provide a better care at all levels: to our clients, their family members as well as to our carers.
BETTER CARE FOR YOUR LOVED ONES'
We will assess your love one's needs and select only those carers who meet the established requirements. Our genuinely empathetic and professional care assistants are there to improve the quality of life, physical and mental well-being and an overall health of the client.
We will continually inform you how your loved one feels (any issues, improvements, emotional health etc). We are closely communicating with our carers as well as client's family members. 
We know how difficult live-in care job can be. We understand and value our carers. This is why we provide a 24/7 emotional support to make sure our carers are feeling well, and all their questions are answered and issues solved.
BETTER CARE TO QUALITY OF OUR SERVICES
We are committed to provide the top quality live-in care, assistance and companionship services. We never apply a one-size-fits-all model and build services around each individual's needs instead. We are always determined to help, listen and advise.
More fun in your everyday life
Unstoppable enthusiasm and passion for care. We are there to show more ways to enjoy life!
Check out our latest daily activities in Dorset at our daily life
HANDLING HANDS FOR YOU LTD
+44 1923 937 730
info@handlinghandsforyou.co.uk
Company Address: Bessemer Drive SG1 2DX, Stevenage, Hertfordshire
Company number: 11640505
Bank short code: 40-43-36
Account number: 02297736
Copyright © 2020 Handling Hands For You I  Privacy and Cookie policy  The Care Quality Commission (CQC) defines companies like Handling Hands For You as an introductory agency pursuant to the Health & Social Care Act 2008